Promoting Professional and Personal Growth Leading to Extraordinary Success
Ellen is a certified Executive Coach working with professionals in a range of industries and settings. Working with the whole person in developmental ways, she supports personal, professional and organizational growth and achievement for individuals and teams of leaders.
Her coaching approach uses a range of methods to create positive outcomes for clients. A sample of these include:
One to One, Teams, Custom Leadership Workshops, Retreats, PersonPuzzle™
Become the Leader you're called to be
Accelerate your maturation and impact as a Leader. Become deeply self-aware, increase your influence, improve your leadership skills, and be more successful and satisfied throughout your life. Work one-to-one with Ellen on topics like purpose, self-awareness, communication effectiveness, strategic focus, creating a high performing culture, conflict management, accountability and feedback.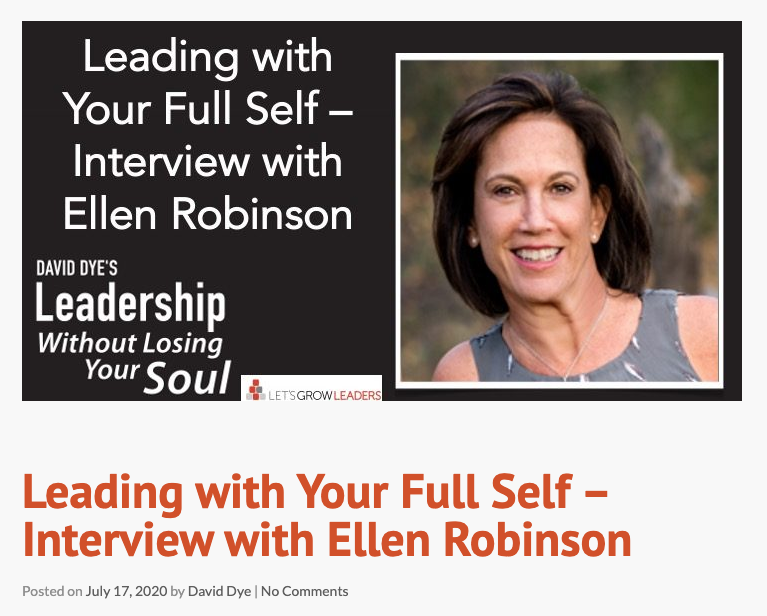 Coming together, renewing or in transition, Ellen is here to help with your Team's effectiveness
Ellen works with newly formed, growing and established teams, addressing vision and values, change, leadership, and overall team performance. She will assess effectiveness gaps and help to install proven methodologies and norms that create strong teams anda thriving culture. She will partner with the team and leader in retreats, workshops and live in team meetings and stakeholder engagements.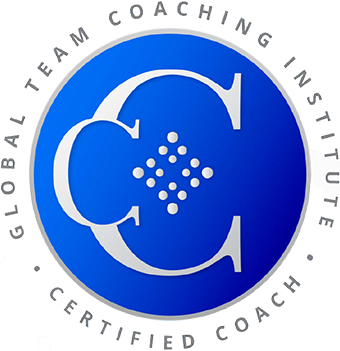 Leadership Development Programs
customized

for your organization

Ellen works with you to create your company's own customized leadership development program setting you apart in the competition for talent. This program will reflect your company's unique leadership culture resulting in increased personal learning, motivation and satisfaction, generating greater innovation, higher quality decision making, and extraordinary results.
See what a Client has to say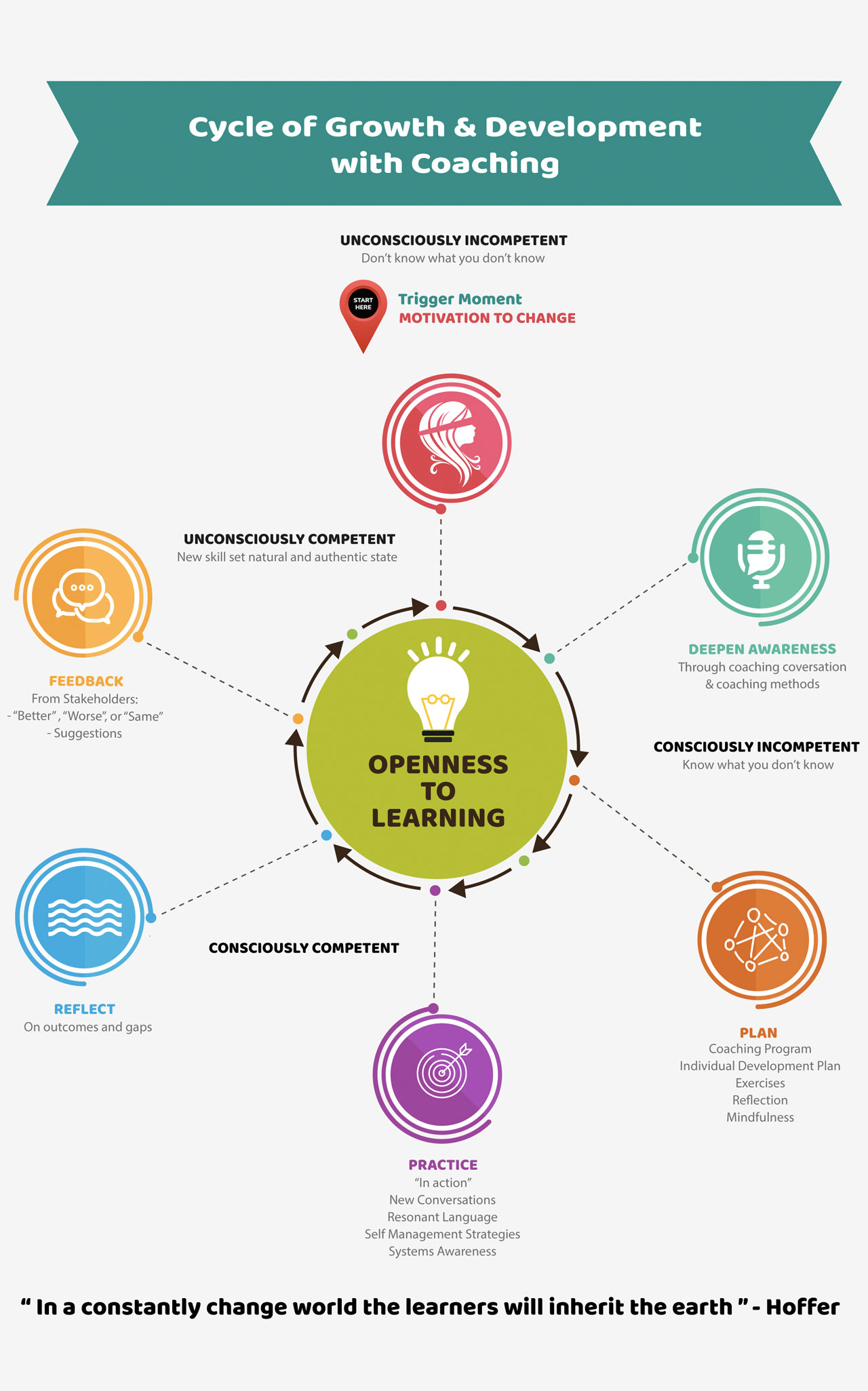 Ellen Robinson, Founder and Managing Principal
"Ellen has helped me grow, learn and expand my skills in ways that I did not know were possible."
Formerly President of Ascent Sports (Denver Nuggets and Colorado Avalanche) Executive at Pepsi Cola and Entrepreneur, Ellen has a successful track record of leadership. She has significant experience in building high performing teams, coaching/mentoring talent, and driving change. Ellen holds degrees in Finance and Marketing from The Wharton School at the University of Pennsylvania. In 2012 she Certified as an Integral Coach by New Ventures West ). Ellen has infused her significant business and leadership skills and education with the wisdom of compassion and human growth and development. She loves to work with people and witness the growth in their lives!
In 2015, Ellen developed the Person Puzzle.  The Person Puzzle is a coaching service that turns one of the world's favorite pastimes–the puzzle–into a vehicle of meaningful self-discovery for clients. From the positive outcomes in these engagements the Person Puzzle and The Person Puzzle Company were born. The Person Puzzle method: "Discovering Pieces of Yourself" and its effectiveness sets her apart in the marketplace. Through the Person Puzzle Company, she is inviting coaches around the world to learn how to integrate the Person Puzzle method into their own practices. Clients love it!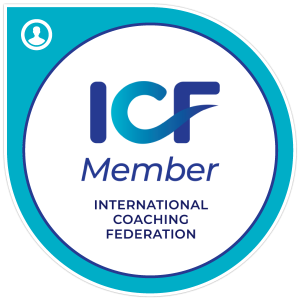 "Experienced, Insightful and Talented, no executive should be without a coach like Ellen."
"Working with Ellen has elevated our leadership culture beyond our expectations. Our partnership has truly been a perfect match for our company and the leaders involved in the Leadership Development Program. Over the past 5 years, we have entrusted Ellen to facilitate, coach, create, design, and manage our program. Ellen's engaging style and presence have positively impacted over 40 LDP participants as well as executives, departmental leaders, in-tact work teams and countless others identified as high potentials. She spends significant time with us on executive coaching, 360 degree feedback tools, leadership language modeling, individual development plans, and other business consulting topics.

I have received countless comments of gratitude from our participants and they share my sentiment…I am happy to call Ellen a friend. Thank you Ellen!"

Brad Marsh

VP Safety & Human Resources, Saunders Construction
"My development plan with Ellen was well thought out, customized for me, and I started seeing results in my management and my business after the very first session. By the end of my program, I responded to situations differently, I prioritized differently, I delegated and communicated more effectively, and my subordinates felt more empowered and connected to our business."

Byron Wheeler

President and COO, L.O.V.E. Restaurant Group
"Ellen has an aptitude for integrating "whole person" concepts into her work with a client that sets her apart as a coach. She does not solve problems for her client. Rather she equips her client with a highly relevant blend of intellectual, social, emotional, and physical based tools and techniques and works with the individual to apply them in practical ways to solve real life challenges. My work with Ellen has transformed me as an individual and as a professional."

Carole Sumption
"I had the privilege of having Ellen as my coach for a year while I participated in our company's Leadership Development Program. Ellen's experience as an executive for several large companies lends itself to highly effective coaching. She has been there and seen it first hand and knows how to coach someone to be their best self at home and at work. She is an excellent listener an outstanding coach. It is easy to see why she carried the leadership roles she held previously."

Mike Baska
"Ellen's unique background and coaching style helped me see things through a different lens. Her questions and insights have helped me become more in touch with myself, and my priorities. I communicate more effectively with my stakeholders and set healthy boundaries with my time. Additionally, the Enneagram assessment at the launch of our program provided excellent insights. The PersonPuzzle was helpful because it created a tool for future self-reflection and a way to remind me of the learning and insights throughout the process."

Kristen Kenton
"The coaching that I received from Ellen this year supported me in digging deep into who I am, not only as a leader, but as a person. She helped me increase my own self-awareness and developed a strategic plan that increased my impact in leading others at my school."

Erica Ramlow

Principal, Denver Public Schools
Contact Robinson Coaching Group
Location: Greater Denver Area